Come and play with Loki!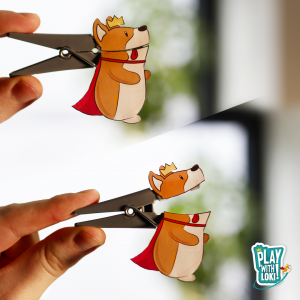 Loki is a playful little guy, and he is very happy to play with you and your children! For that, he has been thinking of a ton of nice and fun activities to do with him!
As he was wandering around in his house, bored because he couldn't go out, he tried to think of new ideas to play, but there was nothing in this house. Only useful objects. But not fun ones. And when he went to do his laundry and wash his red hero cape, he had the idea! He would create a Loki clothes pin of himself, so that you can have fun even with the most boring of object!
But it is not fun to create cool objects, if it's only for yourself. So Loki decided to invite some of his friends, the ones he met when he travelled in the universe – Freddy, Nessie, the baby dinos, and Tatoone the Kraken!
With them, he organised a Wrestling Entertainment!
Join the fun, download the file, print it, colour it with your child, and take part of Loki's Grand Wrestling Entertainment!
To download the colouring, click here, and show us your super cool colouring, on our Facebook page!

Stay tuned, because

Loki

will be back soon with more fun and creative activities! Yeay!