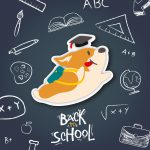 Homo Sapiens Sapiens should really be called Homo Ludens… This neologism comes from Johan Huizinga's "Essay on the social function of games," published in 1938. It highlights a fundamental personality trait of the human species, a thirst for knowledge, that enables us to be creative and playful by nature at any age. Since the publication of that essay, a significant number of studies have been published on the educational benefits of board games. Some of which includes developing children's capacity to concentrate on something for a certain amount of time, memorizing information and thinking critically and logically.
We also know that board games are a great teaching tool. They teach children to follow instructions, practice their fine motor skills with the manipulation of small objects like pawns or dice, practice effective communication, team work for cooperative games and so much more!
SUPERPOWERS AND A SUPERHERO
So board games have superpowers! And LOKI, our superhero, is here to provide your little ones with them! All of the games developed by LOKI are first and foremost tested by children at school under the care and expertise of teachers.
Whether it be at home or at school, classes are starting up again and with it the well-oiled school routine of our little ones. So, what are we playing at school or at home?
Farmini and Little Battle for our younger ones to come up with simple strategies and start anticipating their opponents'. We begin training their concentration and their understanding of instructions.
Monsieur Carrousel, SOS Dino and Kraken Attack, to work on team spirit. We can explore our creativity with completely different universes and characters each more charming than the next that enable kids to come up with their own beautiful stories! The board games are also a way for children to learn to follow rules to reach a certain goal and win a game. It develops their attention and memory.
Superfly to sharpen their speed and ability to observe. You create collections in order to win the most points possible.
Troll & Dragon and Zoo Run to learn how to win on your own by developing a strategy and by following the rules. The game is great to learn how to lose and wait for your turn which becomes patience and fairplay. Lastly, it's great for memory retention and remembering strategies that have worked and using them again.
Anyways, LOKI picked everything your little ones need to help them grow and to keep them busy.
When learning is mixed with a friendly and playful atmosphere, it is associated with pleasure. And what is more beneficial than learning while having fun?
Let LOKI take your kids by the paw and discover with them the magical universe of the LOKI board games.