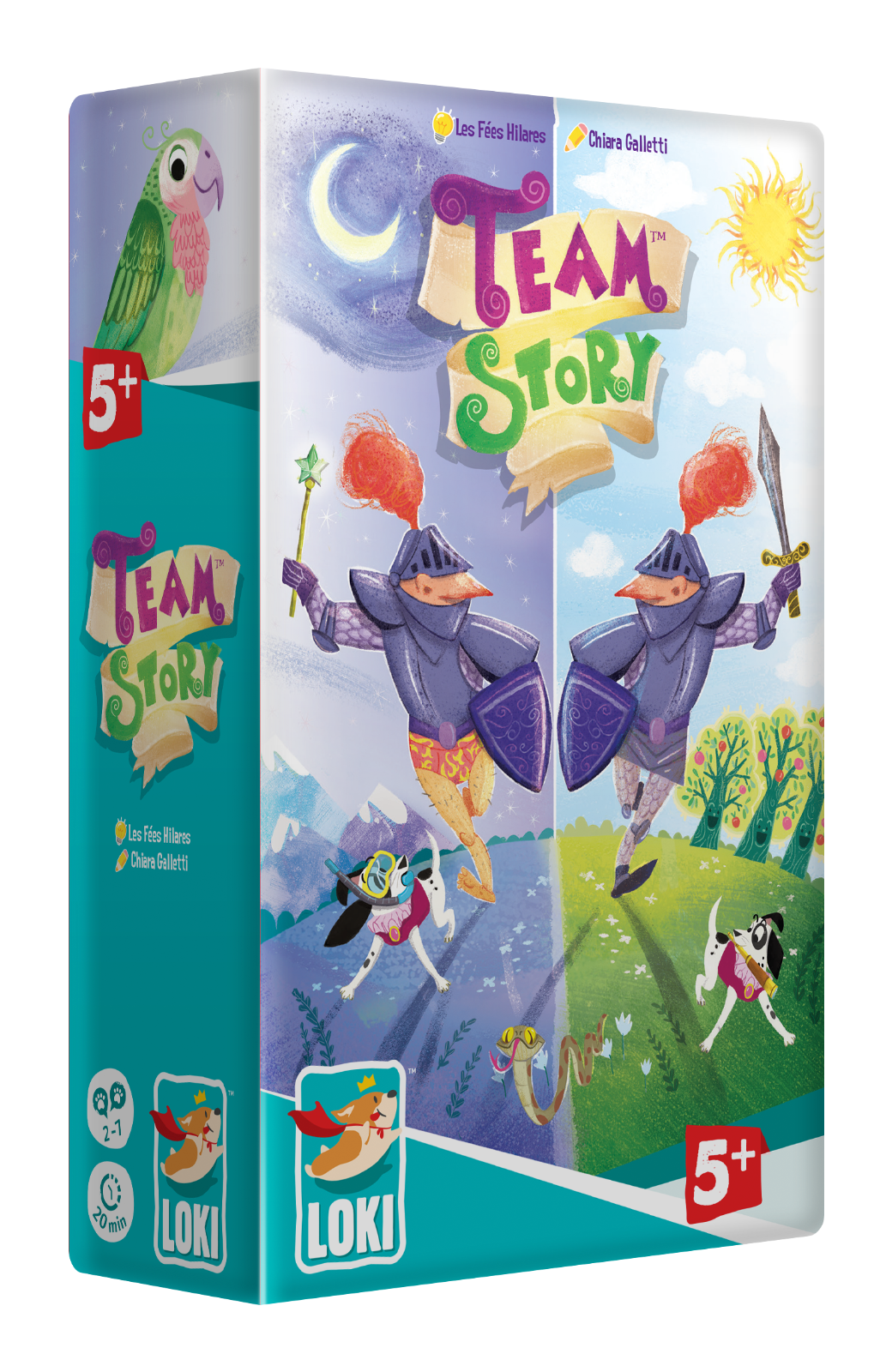 Designer Diary (soon) 

Coming soon
"Yikes! A magic tornado wrecked the library and the magic book's pages have all flown away! Trainee sorcerers, it's up to you! Become Storytellers, invent tales, and get the pages to come back… in the right order!"
How to play?
Oh no! A magical tornado devastated the library and the pages of the grimoire flew away! Apprentice magicians, it's up to you! Become a Storyteller, make up stories and bring back the pages… in the right order!
In Team Story, players play as storytellers who use the images in front of them to invent a story, which is then told to the listener. The images are then mixed together!
Will the listener be able to find the right images and put them back in the right order?
Key points
2 universes in the box for unlimited story possibilities
Develop focus and imagination of our younger ones
Adapt difficulty to increase the fun
Contents
60 Numbered «Magic» cards
60 Numbered «Adventure» cards
5 Pieces tray «Parchment»
1 Hourglass of 30 seconds
1 Scorepad
1 «Grimoire» screen