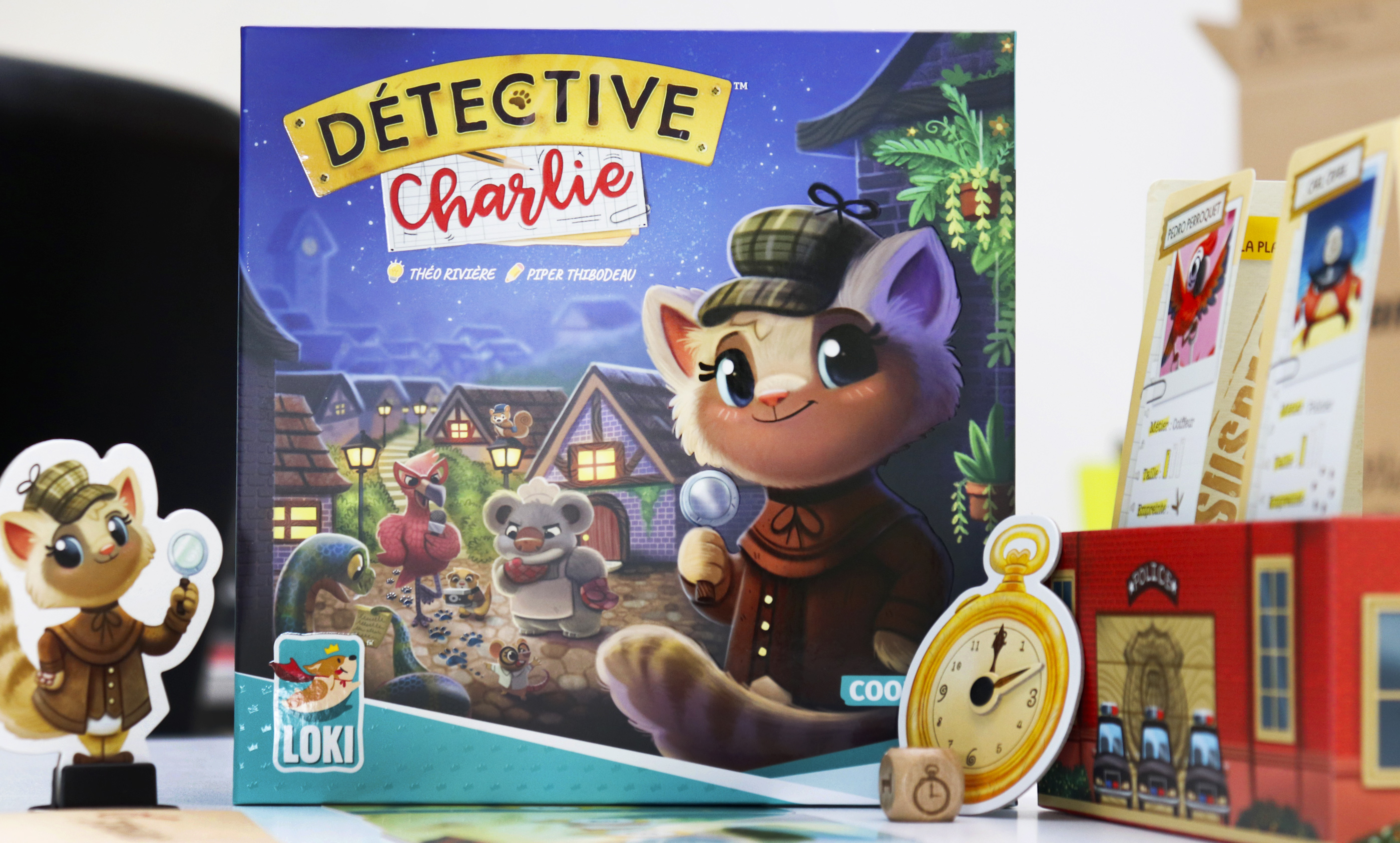 The long wait is almost over! 
Our Charlie has traveled a long way, she stopped in France for some months, and now, she is ready to go out and discover the world! 
Detective Charlie will be available in English in February!
The first investigation game for kids
Help Detective Charlie crack the cases! Open your investigation envelope, read the mystery, and go on an adventure to find the truth! Interrogate suspects, rule out innocents, take notes of facts, to find the culprit!
6 unique investigations, with a difficulty that goes crescendo.
Detective Charlie, it's not only a game, it's a story that you discover, townspeople that you will get to know as the game goes on, and that you will get attached to. A real detective adventure…
To be continued…
But the story doesn't end after these 6 investigations…There is always new mysteries happening in Mysterville. So when you finish the game, keep it close, and keep alert, for Charlie is never gone too long.
Discover Mysterville and its inhabitants…
Detective Charlie
Designer : Théo Rivière & Les fées Hilares
Illustrator : Piper Thibodeau
Players : 1-5
Age : 7+
Length: 25 min
Cooperative game!